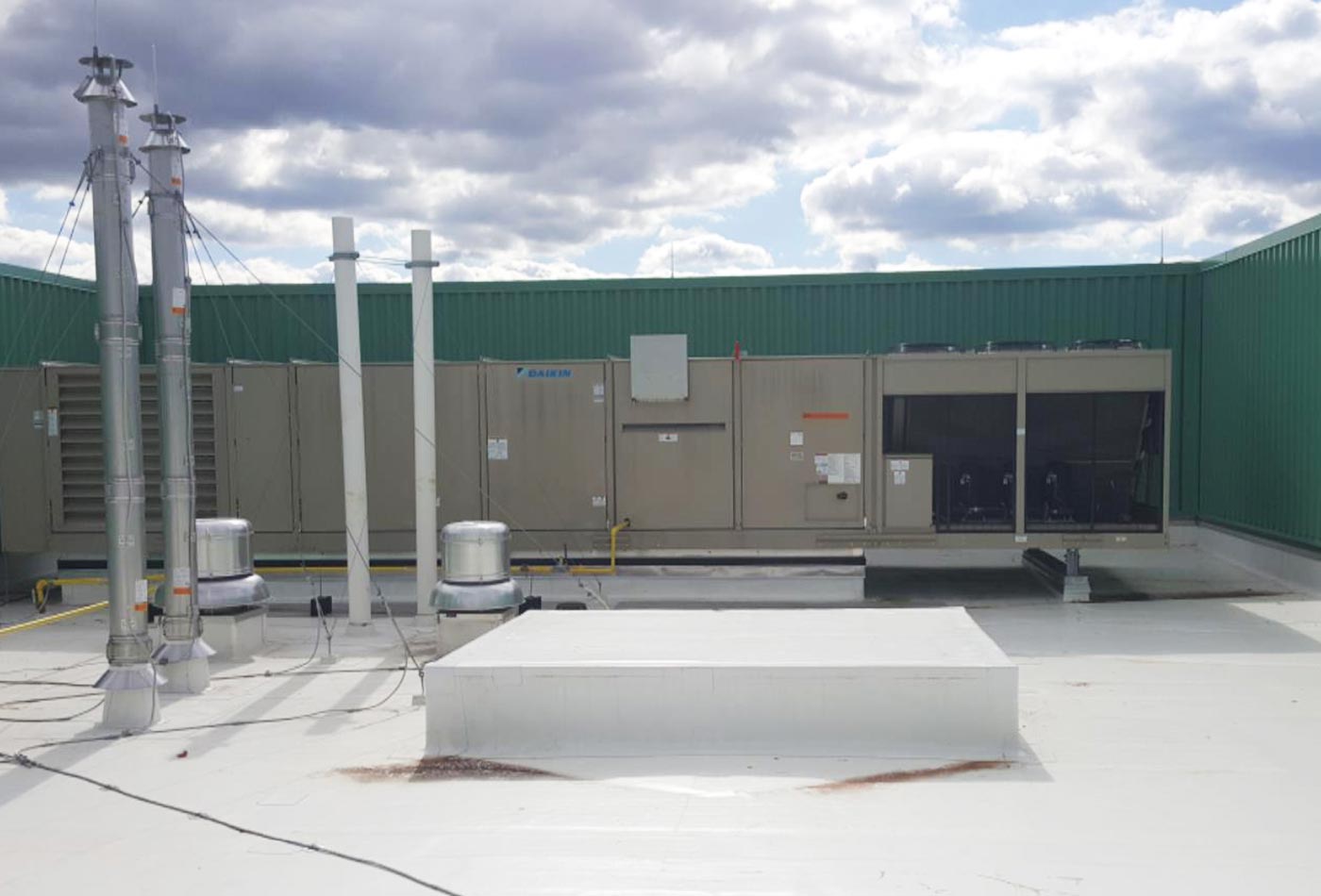 USA Lacrosse Headquarters
This project is the national headquarters for USA Lacrosse. Located in Hunt Valley, Maryland, this facility is also the home to the Woman's and Men's Lacrosse Hall of Fame and features a NCAA regulation field.
Ariosa began the work by developing 3-D drawings – not only for our work, but also for all other trades. Numerous conflicts were identified and redesigned prior to foundations being poured. This allowed the project to be installed on time and on budget.
We installed over a mile of piping above the ceilings, in a compressed schedule, due to excessive time lost due to inclement weather. Specific care was taken to locate equipment in easily accessible locations. The two 70-ton rooftop units, weighing over 12 tons had to be rigged onto vibration control curbs. 80 VAV boxes had to be installed and connected to the high efficiency boiler system.
With two months left in the schedule, Ariosa was then asked to fit out a 4,200 square foot tenant area for MedStar. This space included multiple exam rooms and a fitness center with extensive plumbing and mechanical piping.
We expedited all the equipment and worked extended hours for the entire two-month period and completed on time.
Project Details
CLIENT
LOCATION
CONTRACTOR
PROJECT TYPE